What is VIDJ?
VIDJ is a powerful software library SDK for Windows designed to easily provide full-featured video playback and mixing capabilities to any new or existing audio application.

VIDJ easily integrates into any audio playback engine, providing full video playback capabilities with minimal changes in the code.


Up to 6 video clips can be loaded and mixed together.
Supports live cameras and internet video streams.
ANY video or audio format is supported, provided that a proper codec is installed.
VIDJ feeds your audio engine with the PCM audio decoded from the video file.
VIDJ mixes the video output full-screen using a second screen.
Preview windows are simultaneously shown at the main screen.
Full HD-1080 (High Definition Video) compliant.
99.9% PROVEN reliability.
Customizable background and logo overlay: pictures, videos, cameras or internet streams.
Integrated text scroller.
Extremely low CPU usage. Ideal for CPU-intensive applications.
Compatible with Windows XP and Vista.
Benefits of VIDJ
Developing a reliable video mixing engine is a huge, costly and frequently frustrating task. The engine behind VIDJ has been in continuous development and evolution since 2004 as part of the Deejaysystem VJ2 video player.


Save costly development time.
No special coding abilities required.
A single C/C++ header (.H) file is provided.
VIDJ is deployed in a single standard DLL file.
Standard function calls allow VIDJ to be used in any language, including Visual Basic, C#, managed C++...
Any existing audio-only application could integrate and use VIDJ in just a few hours.

VIDJ is suitable for any kind of software application that requires powerful, reliable and flexible video mixing and playback capabilities in real-time:
TV broadcast
Video automation
DJ-Mixing applications
VJ performance tools
Video advertising
Conferences & congress
Presentations
Live multi-camera mixing & broadcasting
Video surveillance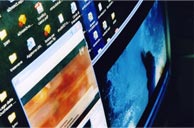 ---